Custom Loading Screen
Загрузка
Предыдущие версии
| | | | | | |
| --- | --- | --- | --- | --- | --- |
| [1.12.2] 1.4.1 release | 508.92 KB | Sep 11, 2019 | Forge | 499,228 | Скачать |
| [1.7.10]BetterLoadingScreen-1.3.10.jar release | 82.08 KB | May 1, 2017 | 1.7.10 | 589,404 | Скачать |
| [1.7.10]BetterLoadingScreen-1.3.9.jar release | 82.08 KB | Mar 25, 2016 | 1.7.10 | 212,041 | Скачать |
| [1.7.10] BetterLoadingScreen-1.3.8.jar release | 69.59 KB | Jul 20, 2015 | 1.7.10 | 27,872 | Скачать |
| [1.7.10] BetterLoadingScreen-1.3.7.jar release | 69.56 KB | Jul 20, 2015 | 1.7.10 | 190 | Скачать |
| [1.7.10] BetterLoadingScreen-1.3.6.jar release | 69.15 KB | Jul 17, 2015 | 1.7.10 | 1,189 | Скачать |
| [1.7.10] BetterLoadingScreen-1.3.5.jar release | 69.15 KB | Jul 16, 2015 | 1.7.10 | 297 | Скачать |
| [1.7.10] BetterLoadingScreen-1.3.2.jar release | 67.33 KB | Jun 21, 2015 | 1.7.10 | 2,786 | Скачать |
| [1.7.10] BetterLoadingScreen-1.3.1.jar release | 67.30 KB | Jun 21, 2015 | 1.7.10 | 221 | Скачать |
| BetterLoadingScreen-1.8-1.3.1.52.jar release | 48.17 KB | May 19, 2015 | 1.8 | 10,119 | Скачать |
| [1.7.10] BetterLoadingScreen-1.3.0.jar release | 67.30 KB | Apr 16, 2015 | 1.7.10 | 31,538 | Скачать |
| BetterLoadingScreen-1.8-1.3.0.23.jar release | 48.18 KB | Apr 16, 2015 | 1.8 | 506 | Скачать |
| [1.7.10] BetterLoadingScreen-1.2.8.jar release | 58.10 KB | Apr 13, 2015 | 1.7.10 | 433 | Скачать |
| BetterLoadingScreen-1.8-1.2.8.20.jar release | 39.06 KB | Apr 13, 2015 | 1.8 | 713 | Скачать |
| BetterLoadingScreen-1.8-1.2.6.14.jar release | 35.45 KB | Apr 10, 2015 | 1.8 | 476 | Скачать |
| [1.7.10] BetterLoadingScreen-1.2.6.jar release | 55.71 KB | Apr 10, 2015 | 1.7.10 | 2,056 | Скачать |
| BetterLoadingScreen-1.8-1.2.5.13.jar release | 35.39 KB | Apr 10, 2015 | 1.8 | 248 | Скачать |
| [1.7.10] BetterLoadingScreen-1.2.5.jar release | 55.63 KB | Apr 10, 2015 | 1.7.10 | 388 | Скачать |
| [1.7.10] BetterLoadingScreen-1.2.3.jar release | 27.45 KB | Apr 9, 2015 | 1.7.10 | 443 | Скачать |
| [1.7.10] BetterLoadingScreen-1.2.2.jar release | 25.29 KB | Apr 9, 2015 | 1.7.10 | 227 | Скачать |
| BetterLoadingScreen-1.8-1.2.1.12.jar release | 27.32 KB | Apr 8, 2015 | 1.8 | 334 | Скачать |
| [1.7.10] BetterLoadingScreen-1.2.1.jar release | 24.42 KB | Apr 8, 2015 | 1.7.10 | 195 | Скачать |
| [1.7.10]BetterLoadingScreen-1.2.jar release | 24.04 KB | Apr 8, 2015 | 1.7.10 | 229 | Скачать |
| [1.7.10]BetterLoadingScreen-1.1.jar release | 16.49 KB | Apr 8, 2015 | 1.7.10 | 176 | Скачать |
| [1.7.10]BetterLoadingScreen-1.0.jar release | 14.39 KB | Apr 8, 2015 | 1.7.10 | 218 | Скачать |
| [1.12.2] 1.4.0.3 beta | 508.23 KB | Mar 28, 2019 | 1.12.2 | 42,852 | Скачать |
| [1.7.10] BetterLoadingScreen-1.2.7.jar beta | 58.00 KB | Apr 13, 2015 | 1.7.10 | 1,954 | Скачать |
| BetterLoadingScreen-1.8-1.2.7.18.jar beta | 38.83 KB | Apr 13, 2015 | 1.8 | 504 | Скачать |
| BetterLoadingScreen-1.8-1.0.0.10.jar beta | 10.68 KB | Apr 7, 2015 | 1.8 | 245 | Скачать |
| [1.12.2] 0.5.0-pre.1 alpha | 521.91 KB | Feb 18, 2021 | Forge | 21 | Скачать |
Скриншоты
Описание
(Раньше это называлось Лучшим загрузочным экраном)
Установка:
1.8:
Обычный forge mod, просто поместите этот мод в папку mods, и он должен работать просто отлично. Для этого также требуется AlexIILLib (http://minecraft.curseforge.com/mc-mods/229301-alexiillib)
1.7.10:
Обычный forge mod, просто поместите этот мод в папку mods, и он должен работать просто отлично. В отличие от версии 1.8, для этого НЕ требуется AlexIILLib.
Это должно быть совместимо со всеми модами forge.
Если у вас есть отчет о сбое, пожалуйста, загрузите его в pastebin и свяжите его так, чтобы не заполнять раздел комментариев (кроме того, отчеты о сбое легче читать на pastebin, чем в комментариях)
Источник
Custom loading screen как настроить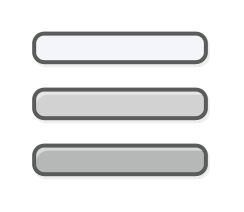 STAR WARS™: The Old Republic™



| | |
| --- | --- |
| 33 | уникальных посетителей |
| | добавили в избранное |





All you need to start is have SWTOR installed!
If you have it installed on steam you can find your SWTOR directory by right clicking on the game title in your steam library then: Properties > Local Files > Browse Local Files.
If you have the launcher but its not on steam it should be located at:
C:\Program Files (x86)\Star Wars-The Old Republic
If you have it installed in a custom location, it should still be there!
Once you are in your SWTOR directory, «Star Wars-The Old Republic», you will find a folder called «swtor» click on it, then another file called «retailclient» and then «LoadingScreens».
The file path should look like this:
Star Wars-The Old Republic\swtor\retailclient\LoadingScreens
In the «LoadingScreens» folder you will see two files.
Now what you want to do is copy+paste the current «LoadingScreen.jpg» image into another folder if you ever want to change the wallpaper back to the default or you can just delete it, it wont break anything.
After that is done go back to the image you want to be the new wallpaper and rename it «LoadingScreen.jpg» and place it in the «LoadingScreens» file.
And yes you can change it to any image you want 😉
Once you have put your new image in, renamed it and launched the game, your new wallpaper will appear! The SWTOR logo will not appear unless you add it to your image yourself but the loading wheel in the bottom right will always be there.
Источник
Custom loading screen как настроить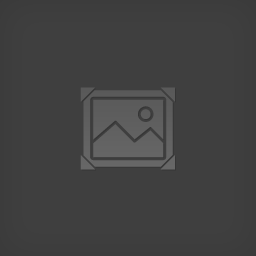 Go To DRIVEPATH:\SteamLibrary\steamapps\common\SCUM\SCUM\Content\TestPlaceholders
i.e. for me its : E:\SteamLibrary\steamapps\common\SCUM\SCUM\Content\TestPlaceholders
Needs to be 1920×1160, Save as SCUM_LoadingScreen.png
Reload and Enjoy!


| | |
| --- | --- |
| 188 | уникальных посетителей |
| | добавили в избранное |



SCUM_LoadingScreen.png is the file to edit
Make sure its 1980×1160
Can be found in : C:\SteamLibrary\steamapps\common\SCUM\SCUM\Content\TestPlaceholders
(Replace C: with your respective drive letter, so for me its saved to my E drive)
Источник
Custom loading screen
The following code allows us to have custom loading screens when loading maps, either unique ones depending on the map name, or a default one. The final aspect will make it look like in No More Room in Hell, or Obsidian Conflict.
This method overrides GameUI and is based on what it was hinted at this email from HLCoders.
Credit me (Maestra Fénix) if you want to use this, that's the sole condition.
Contents
Requirements
A mod running on Source SDK 2013
Knowledge of C++, RES, and VMT / VTF files.
Place the following two files somewhere in client (if possible, in a subfolder in order to keep it tidy):
mapload_background.h
mapload_background.cpp
clientmode_shared.cpp
Go to clientmode_shared.cpp and add the following between lines 42 and 44 (after #if defined( _X360 ) and before #if defined( REPLAY_ENABLED ) ):
Add this following snippet between lines 77 and 79 (after static vgui::HContext s_hVGuiContext = DEFAULT_VGUI_CONTEXT; and before ConVar cl_drawhud ):
Lines 87 and 89 (after extern bool IsInCommentaryMode( void ); and before #ifdef VOICE_VOX_ENABLE ):
In ClientModeShared() , add the following after line 278 ( m_nRootSize[ 0 ] = m_nRootSize[ 1 ] = -1; ):
At Init() , after line 368 ( HOOK_MESSAGE( Rumble ); ):
To end this, add the following in LevelInit( const char *newmap ) at line 832 (after enginesound->SetPlayerDSP( filter, 0, true ); ):
Here ends all the work at the code. Time to create the RES file and the VMT and VTF files.
RES and VMT / VTF
loadingdialogbackground.res
Create this RES file at the resource folder present on the main mod folder:
VMT & VTF
Head to materials/vgui/ and create a new folder called loading . In there, create a VMT called default with the following code:
You are free to create a VTF texture with the same name of any size, although I recommend being 2048×1024 big, with No Mipmap , No Level of Detail and No Minimum Mipmap flags checked.
This will be used as the default loading screen in case no defined loading screen for a map is found.
Create now a subfolder called maps/, in there you can place the VMTs and VTFs with the name of the maps desired (example: ep2_outland_03).
After this step, the feature is ready to be tested.
Источник